Nobody should be alone tonight.
This has been a strange year, to put it mildly.
Personally, I've recently gone on a Cronenberg bing, trying to watch the body-horror writer/director's works alongside my normal menu of horror. Videodrome left me mesmerized, Scanners left me thoughtful (and I'll be covering soon) and I finally got around to watching Shivers. Considering everything going on in the world, infection, uprisings and the decay of all things in general, it seemed like a great time to dive into this 1970's body-horror.
After watching the film, I gotta say, I'm not really a fan.
To be fair, its not a bad film, its just sort of … bland. All of Cronenberg's trademarks are certainly on display – body horror, social disintegration, internal retrospection, scientific theories, and of course monsters. And the film does create a palpable sense of forbidding and unease throughout. It is shot well and I won't deny it has a deeper meaning and leans heavy towards subtext, but as a piece of entertainment, it feels unfortunately largely forgettable.
It doesn't have the punch of Cronenberg's other works, which dives whole-hog into the absurd. For the most part, Shiver's only really tepidly plays around in the sandbox world of privilege, isolation and dissociation from the self that it sets up. Perhaps because Cronenberg was aiming for a more mainstream appeal, which given the fact that film was in part funded by the Canadian government (and got him evicted thanks to his apartment lease's morality clause), the acts of violence and sexuality of what the blood parasites in the film cause their hosts to do are rather tame. And even with the funding, the production was on low budget side, which shows, even if the film ultimately went on to be moderately commercially successful.
I can definitely appreciate the film for what it is and for what Cronenberg wanted to do with it. I can also appreciate the influences it no doubt had on the wider horror community – I got Dennis Hoppers' secluded Fiddler's Green tower vibes being overridden by zombies in Romero's Land of the Dead and Ennis MUST have been at least aware of the film when he came up Crossed.
An updated, more violent form of Shiver –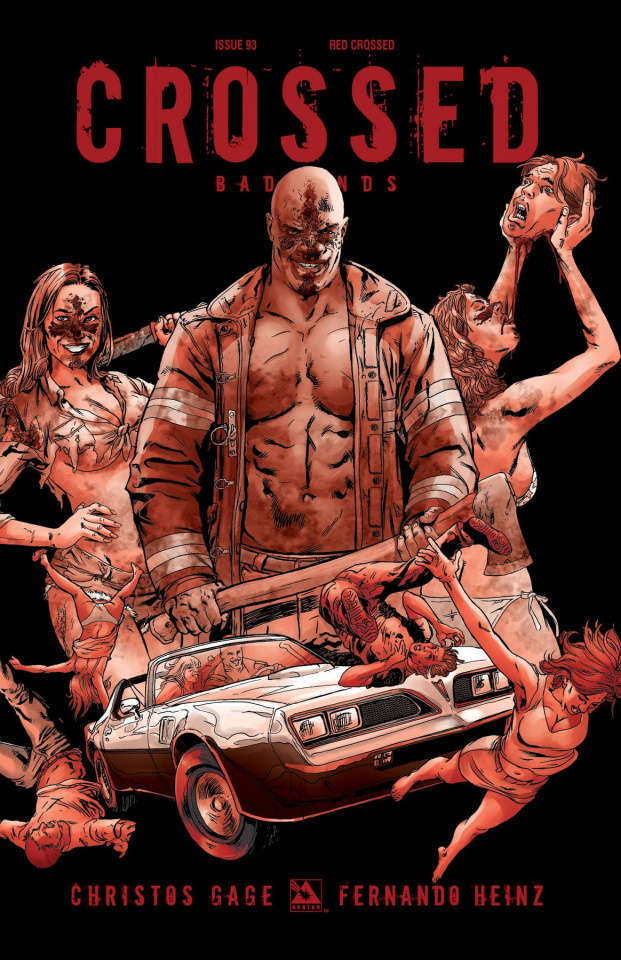 Dig this content?
Become a BenDjinn patron and support this horrific content for only $2 a month!
Like music? Me too – maybe instead of going all the way back to the '70's, we can instead take a shorter trip to the '90s – Garbage's Alien Sex Fiend feels about right.